w3c
w3c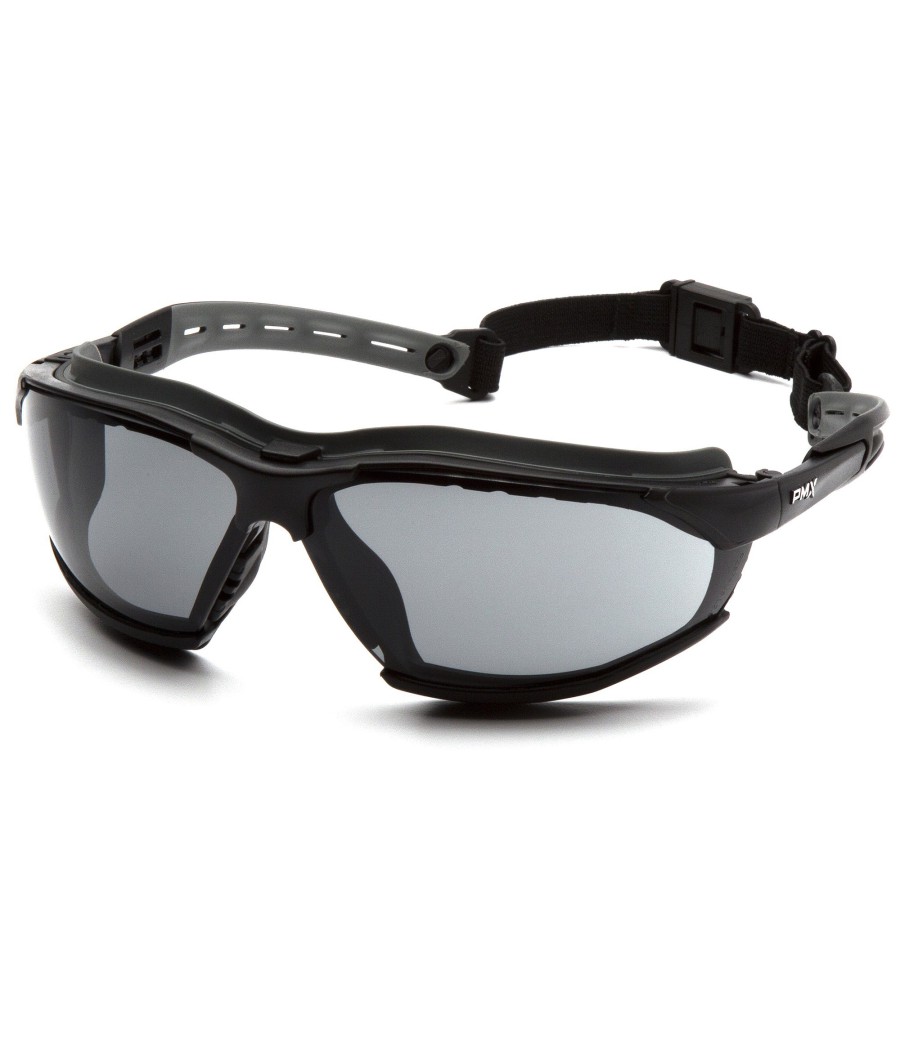 Isotope Gray Pyramex
Gray H2MAX Anti-Fog Lens with Black Frame
Gray Lens: Commonly used in outdoor applications. Offers protection from excessive glare.
Security policy
Delivery policy
Features:
Dielectric
Interchangeable temples and neoprene strap.
Temples adjust to three different lengths.
Wrap-around lens provides excellent side protection.
Dual frame design features a rubber gasket for a comfortable fit while protecting from splash and dust.
Rubber gasket forms a trough that channels liquids away from the face.
Scratch resistant polycarbonate lens provides 99% UVA/B/C protection.
H2MAX anti-fog lenses.
H2MAX Anti-fog Coating:
The innovative technology behind the H2MAX creates a high performing, superior anti-fog coating that is durable enough to withstand
repeated cleaning without losing adhesion. Not only does this premium treatment ensure maximum clarity in the most extreme temperature
and humidity conditions, but it also adds a layer to the lens that is abrasion and chemical resistant. The H2MAX anti-fog coating is made from
non-hazardous environmental components. Coating resists scratching from steel wool up to 100g weight. H2MAX passes EN standards for K
and N, ANSI Z87.1 standards, and Canadian certification CAN/CSA Z94.3.
General Specifications:
Bridge: 11.7mm
Closest Point Between Lens: 13mm
Closest Point Between Temple Tips: 65mm (spectacle)  137mm (goggle)
Lens Base: 9.5 Curve
Lens Size Diagonal: 74.7mm
Lens Size Vertical: 45mm
Lens Thickness: 2.3mm
Overall Length (Lens-Tip): 163-173mm (spectacle)  73mm (goggle)
Overall Width (Hinge-Hinge): 134mm
Customers who bought this product also bought:
Stay ahead of fishing and hunting trends with our new selection.
16 other products in the same category:
Stay ahead of fishing and hunting trends with our new selection.